Jaime is at it again! Dallas' favorite tattoo artist is breaking down the most complicated news stories and telling you what's really going on. Listen to the latest edition of ...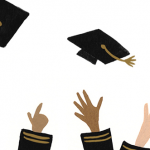 It's that time of year again! It's time for Michael's DVR graduation. Find out what shows will be "graduating" to Michael's DVR next season. Did your favorite make the cut? ...
How well do you know your 90's movies? How quickly can you name the movie by listening to a random clip from the film? Our bet is you can do ...
Bobby spends a lot of time on the road. You'll never guess what he spotted on the road a few weeks ago. On second thought, maybe you will guess it. ...
DOUBLE FEATURE!
I received an angry call from Michael Zavala on Tuesday. Apparently, he's got a bunch of "big acts" appearing on the show in the coming weeks and I better ...