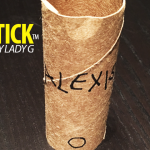 The Christmas season is right around the corner. It's never too early to start thinking about the perfect gift for that special someone. How about a virtual assistant? Check out ...
The object of the game is simple. A quote is read and then you have to guess the author of the statement. Your choices are Mr. Burns from The Simpsons ...
Need to catch up on HBO's Game of Thrones? Well, you're in luck! Jaime the Tattoo Guy explains GoT in under five minutes! Yes, that's right. He beautifully condenses the ...
Hip hop legend, Krazy from the 504 Boyz, is in studio. The 'Wobble Wobble' rapper is talking about his new single, Tupac, and even Rob and Chyna! Listen to the ...
Jaime is at it again! Dallas' favorite tattoo artist is breaking down the most complicated news stories and telling you what's really going on. Listen to the latest edition of ...