That's right! We're playing another round of Does This Make You Feel Old?…and this time the theme is: Influencers. Does our average American young person know all ten names on ...
If you don't know the name, Vanessa Cater, you soon will. The New Zealand stunt perfomer and actress calls the show to talk about her past performances and recent movies, ...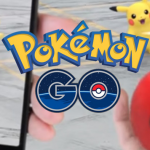 After weeks of making fun of the game, Michael finally downloads Pokemon Go and plays it for the first time. Find out what happens when he hires an Uber driver ...
Chris Sapphire made his debut last week on the CW's Eye Opener. He's talking all about the BET Awards. Check it out:
If you've followed the show these past 10 years, you'll remember Michael being a YOUGE fan of the TV show, Lost. Like that was literally all they talked about. Literally. ...