Houston pastor, Joel Osteen, calls the show to talk about his new hurricane relief efforts.
Jaime asks Michael to produce a radio commercial for his tattoo business. Michael reveals the final product.
Eric Star is back with an all-new Gay Rant! And this time, it's just for the ladies. After an awkward encounter with a female co-worker, Eric is letting the world ...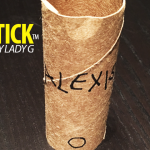 The Christmas season is right around the corner. It's never too early to start thinking about the perfect gift for that special someone. How about a virtual assistant? Check out ...
The object of the game is simple. A quote is read and then you have to guess the author of the statement. Your choices are Mr. Burns from The Simpsons ...