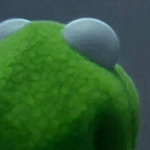 Kermit the Frog has a brand new voice after almost 30 years. Can you guess which of the past three actors is portraying the famous amphibian in these short audio ...
Matilda star, Mara Wilson calls the show to share what she's been up too recently, her new book, and growing up as a child star. Check out the full interview!
Eric Star gives his thoughts on the latest Jennifer Lawrence film,Mother!
The show reviews a list of the Worst Summer Movies of 2017 according to Rotten Tomatoes. Did your favorite make the list?
The show plays one of the most confusing games ever created. We're calling it, Halloween House Party.