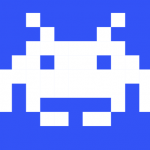 How well do you know your classic video games? Can you name the game by their theme songs? Find out in Eric Star's The Retro Clip Game! Check out ...
Nana Visitor, best known for playing Major Kira Nerys on Star Trek: Deep Space Nine, called the show to talk 50 years of Trek. She talks about how the show ...
Michael is feeling old after going to a Snoop Dogg concert in Dallas over the weekend. Since he was depressed about his age, he called up his 93-year-old great grandmother, ...
Jaime and Eric tried to "catch them all" while getting their drink on at the Deep Ellum Pokemon Go Pub Crawl. How well did they do? Check out the clip ...
Since Star Trek is celebrating it's 50th anniversary this year, we decided to join the party by highlighting from of our favorite Trek moments over the past 10 years. Bobby ...