We're playing another round of Does This Make You Feel Old?. This time it's different. We're asking 'the average American young person' questions with the answers built in. How many ...
Michael talks to an average American 20-year-old to get his opinion on the Presidential Election. What does young America actually think? We get it straight from the horses mouth. Check ...
Michael and his friend, Austin Wright, remember Michael's first car and recount the tragic events that occurred on November 9, 2004. Listen to them tell the story twelve years later:
This ...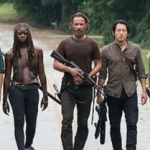 The Walking Dead returns for it's seventh season on October 23rd. Our very own, Jaime the Tattoo Guy has seen every episode. He also happens to be terrible with names. ...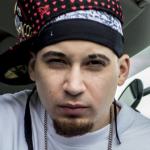 You may have seen the viral video of a man shooting himself in the face for a music video. That man is Kapser Knight. He calls the show to talk ...